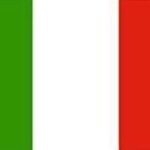 Fabrizio Bonifazi è un fotografo di Roma, specializzato nella fotografia di strada in bianco e nero.
La maggior parte delle sue fotografie hanno un contrasto elevato e raccontano la vita quotidiana di due città, Roma, la città in cui vive e Tokyo, la città che ama.
Diverse realtà italiane hanno pubblicato le sue opere, tra cui National Geographic Italia, La Repubblica, Il Corriere della Sera, Il Messaggero e Il Secolo XIX, ha anche pubblicato su piattaforme internazionali online.
Dal 2015 Fabrizio ha iniziato ad esporre in alcune location a Roma, come il Museo delle Civiltà, il Festival dell'Oriente, la biblioteca Vaccheria Nardi, la biblioteca Marconi e il Museo Vigamus.
Nel 2014 è entrato a far parte dell'associazione fotografica di Roma "La Compagnia della Foto", dove, con gli altri membri del team, si occupa di diffondere l'arte della fotografia con corsi di fotografia, viaggi fotografici, workshop e mostre fotografiche.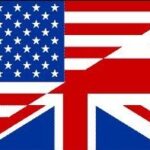 Fabrizio Bonifazi is a Rome based photographer who specialises in black and white street photography.
Most of his photographs have a high contrast and tell the everyday life of two cities, Rome, the city where he lives and Tokyo, the city he loves.
Several Italian companies have published his works, including National Geographic Italy, La Repubblica, Il Corriere della Sera, Il Messaggero and Il Secolo XIX, he also had publications on international online platforms.
From 2015 Fabrizio began to exhibit his photographs in different locations in Rome, such as the Museo delle Civiltà (Museum of Civilizations), the Festival of the East, the Vaccheria Nardi library, the Marconi library and the Vigamus Museum.
In 2014 he joined the photo association of Rome "La Compagnia della Foto", where, with the other members of the team, he is involved in spreading the art of photography with photography courses, photographic journeys, workshops and photographic exhibitions.